We are pleased to announce that the winners of Grand Prize for Most Popular in Internet Voting of "Autistic Talent Gala 2015" are:
Individual:
陳冠文(Taiwan)
羅曼(Singapore)
Group: 知星組合(Taiwan)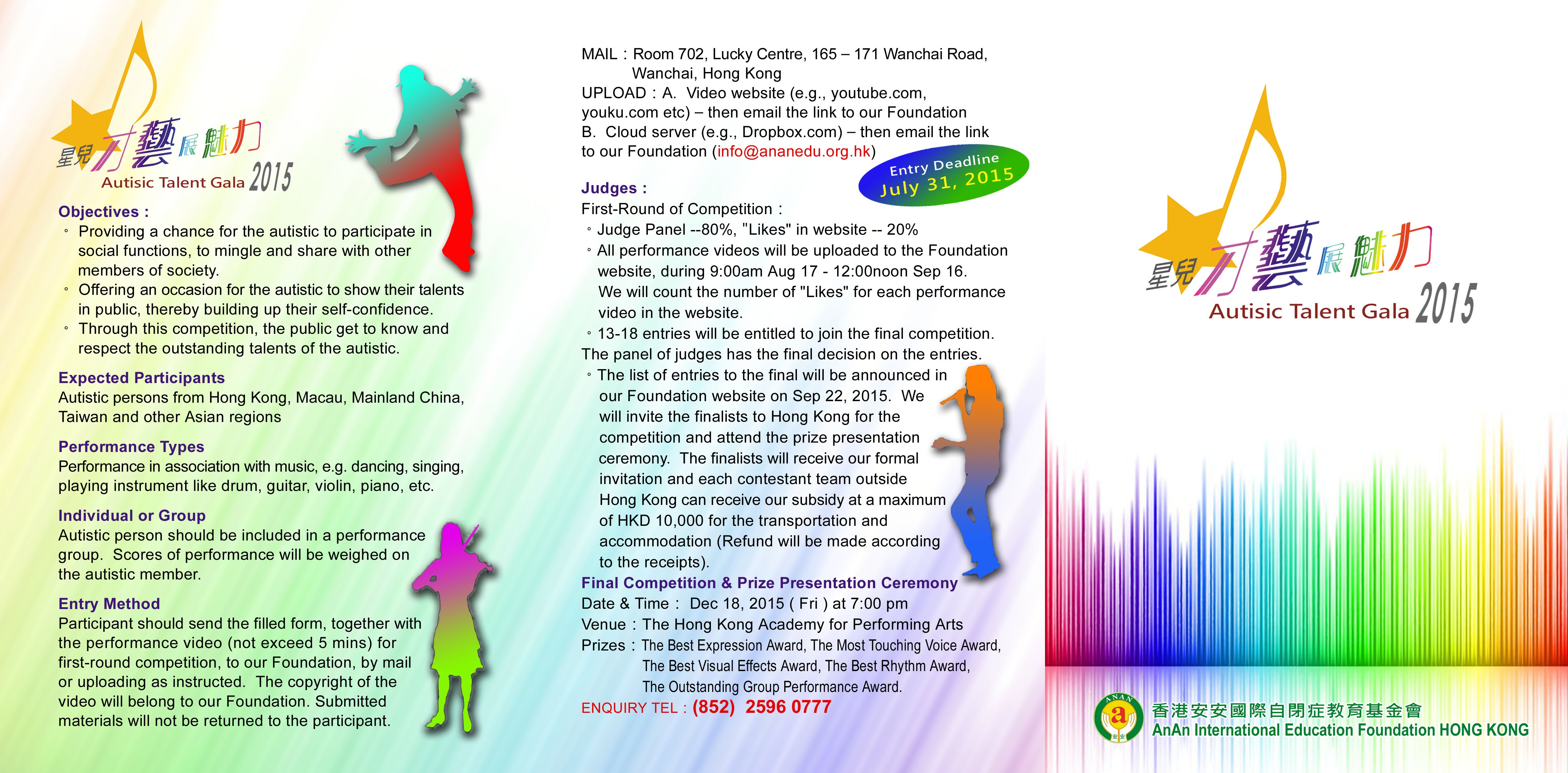 Today, most of the public do not know much about autism and have little interaction with them. There are few public occasions for the autistic persons to express themselves and to show their abilities. Yet, some of them have outstanding aptitudes like painting, singing, dancing or playing musical instruments. With this in mind, our Foundation started last year to organize a musical contest for the autistic persons in Asia, with the aims of:
Providing a chance for the autistic to participate in social functions, to mingle and share with other members of society.
Offering an occasion for the autistic to show their talents in public, thereby building up their self-confidence.
Enabling the public to appreciate and respect the outstanding talents of the autistic through this competition.
This contest is open for application from the autistic in Asia. The winners of the first round competition will be invited to join the Finals and our exchange program which will be held in Hong Kong in December 2015.
Relevant documents download
Application Form:
 PDF

Competition Information:
 PDF