Join an awesome Coloring Activity "Shining Talents Above Rainbow"
We would like to present you our coloring activity "Shining Talents Above Rainbow". It is a subsidiary program of the Autistic Talent Gala 2017. Participants can color and design one or more STARS as the attachments to show your creativity. Those unique STARS may be exhibited in the Finals, also you may see them on our Facebook page! Join this exciting program and send your artwork to us by October 1!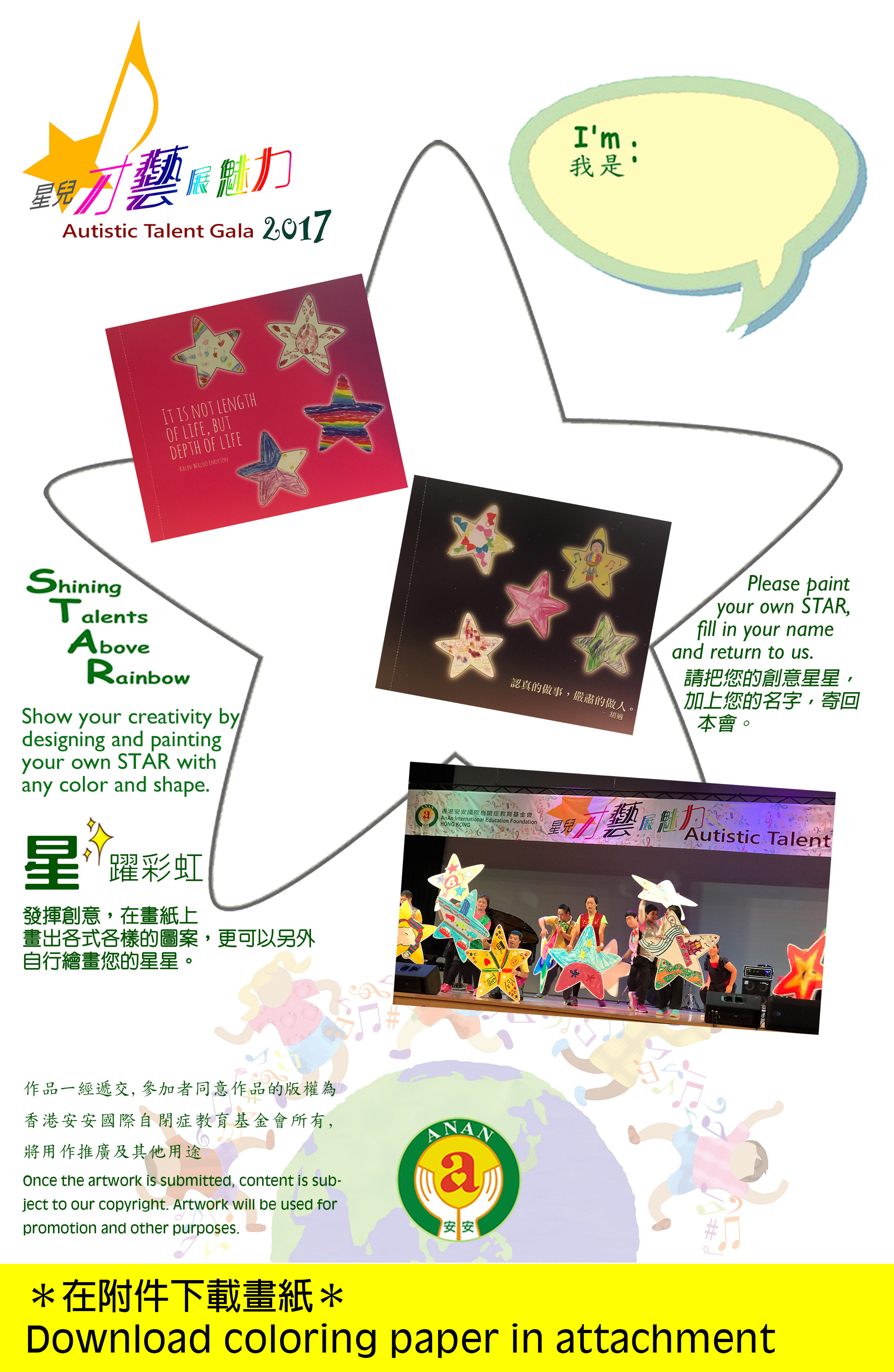 Please click here to download the coloring paper for participation.
Mailing information
Office: AnAn International Education Foundation Hong Kong
Address: Rm.603, Cheung Lee Comm. Bldg., 25 Kimberly Rd., TST, Kowloon